#SmartSelangor
Welcome to the Selangor Portal Complaints, organized by Corporate Division, Selangor State Government Secretariat Office. This portal serves to receive various types of feedback in the form of complaints, suggestions, compliments, questions and criticisms. Selangor Complaints Portal enables management and collection of feedback in Selangor managed entirely electronically.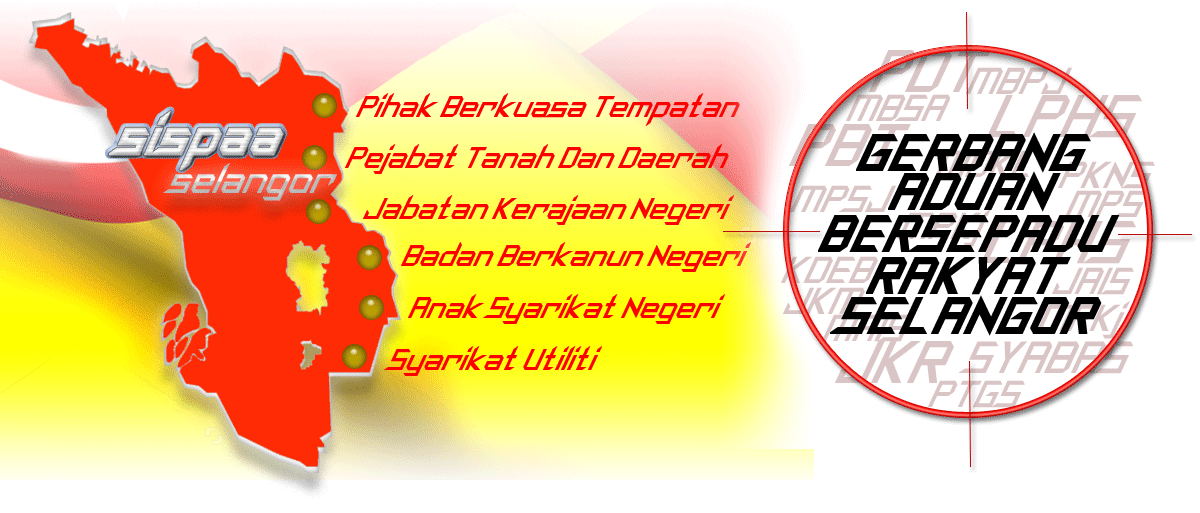 Disclaimer | Privacy & Policy
Copyright © 2008 Biro Pengaduan Awam
Recommended 1024 x 768. Internet Explorer 9 and above, Mozilla Firefox, Google Chrome.